When it comes to Italian food, one of the most beloved and versatile ingredients is pasta. In Malaysia, the popularity of pasta has soared in recent years, and it's not hard to understand why. With its endless shapes and textures, pasta offers a delectable canvas for a wide range of flavours and ingredients. So if you're ready to embark on a culinary adventure in Italian cuisine, here are the popular shapes of pasta you can buy in Malaysia and the common types of spaghetti sauce that go with it.

Angel Hair
A thin and long noodle with a rounded shape that's typically used in simple dishes with a light sauce such as pesto sauce or a simple tomato sauce. Complements light seafood, like scallops as well.
Check out this recipe for Savory Sea Scallops and Angel Hair Pasta
Linguine
A long, flat noodle that's wider than spaghetti but narrower than fettuccine. This type of pasta is traditionally eaten with pesto sauce but also suits oil-based sauces and fish sauces. It is also used in stir-fry dishes.
Check out this recipe for Creamy Pesto Shrimp Recipe
Fettuccine
A long, flat noodle that's shaped like the kway teow rice noodle. It is usually served as a protein-based dish with a creamy, dairy-based sauce, and where the meat is the main part of the dish.
Check out this recipe for the classic Fettucine Alfredo
Spaghetti
The most popular type of tubular pasta that goes well with olive oil-based sauces such as with garlic (Aglio e Olio), tomato sauces such as marinara sauce, creamy sauces such as alfredo, or meaty sauces such as bolognese. This pasta is also a popular substitute for the Tonnarelli pasta, which is used in Cacio E Pepe.
Check out this recipe for Baked Spaghetti
Spaghetinni
A thinner version of spaghetti that's similar to vermicelli and can be used as a substitute for spaghetti. It also suits any type of sauce and can be used in stir-fry dishes.
Check out this recipe for Creamy White Sauce Pasta
Lasagna
Wide, flat sheets of pasta. The name refers to both the dish and the name of the noodle. The dish is made by layering the pasta sheets and alternating with meat sauces, though some variations today uses cheese sauces as well.
Check out this recipe for World's Best Lasagna
Elbows
One of the most popular tube pasta with a short, semicircular shape. It's most popularly used for pasta salads and Macaroni and Cheese. But it pairs well with basically any sauce, in baked pasta dishes, soups, or stir-fry dishes.
Check out this recipe for Classic Macaroni Salad
Farfalle
One of the most whimsical pasta shapes. Its name means "butterfly" in Italian, but it is also known as bow-tie pasta. It is often paired with fresh tomato sauce, alfredo sauce, or cream-based sauces like mushroom sauce. Additionally, it is served with grilled vegetables, chicken, or lean meats.
Check out this recipe for Pesto Pasta with Chicken
Fusilli
A corkscrew-shaped pasta with grooves that are great for holding onto heavy sauces. It suits any type of sauce and can be added to soup or salad. It's also commonly baked into a casserole.
Check out this recipe for Garden Pasta Salad
Penne
Means "pen" in Italian and is named so because of its shape, which was inspired by a quill. Its ridges and diameter make it perfect for holding onto sauces on its entire surface. It is suited for chunky meat or vegetable-based sauces. It is also commonly baked into casserole dishes.
Check out this recipe for Creamy Smoked Salmon Pasta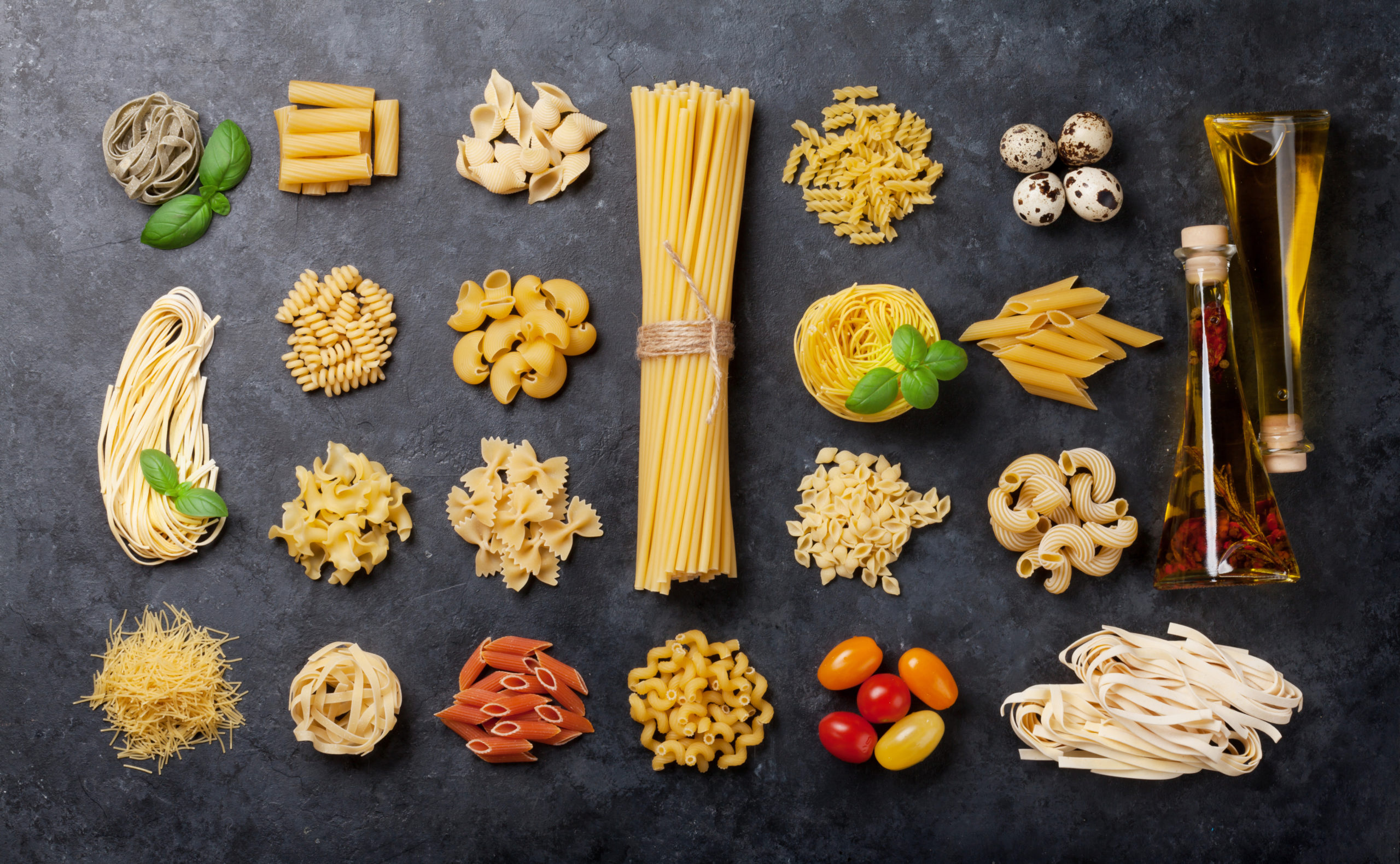 When choosing pasta in Malaysia, it's important to note that pasta recipes described here are halal, making them suitable for the majority of the population. So whether you're craving a creamy alfredo or a zesty linguine with seafood, rest assured that you can enjoy these delicious creations without any culinary restrictions. Pasta is popular because of how easily it can be made into a meal. You can make fresh pasta, or boil packaged pasta. You can make sauces from scratch, or add ready-made sauces for a quick and easy meal. If you're feeling adventurous, you can even add something like a Thai soup base to your pasta for a Thai-Italian fusion dish. The possibilities are endless!