In 2017, the global sales from natural honey exporting totalled an impressive $2.4 billion. Asia alone handles 24.3% of that number! According to these numbers, the honey industry has grown by 15.2% from 2013.
We're not surprised. Why?
Because honey is a natural, healthier sugar substitute. It's sticky sweet; it's floral and earthy. Honey is an analgesic, an anti-inflammatory — not to mention the countless recipes with honey today.
It's a versatile substance, able to get eaten and drank in a variety of ways. You can add it to your tea or whip up a batch of cookies with it.
If you're curious about how to use honey in your own cooking, look no further. We've got 3 buzzworthy recipes for you right here!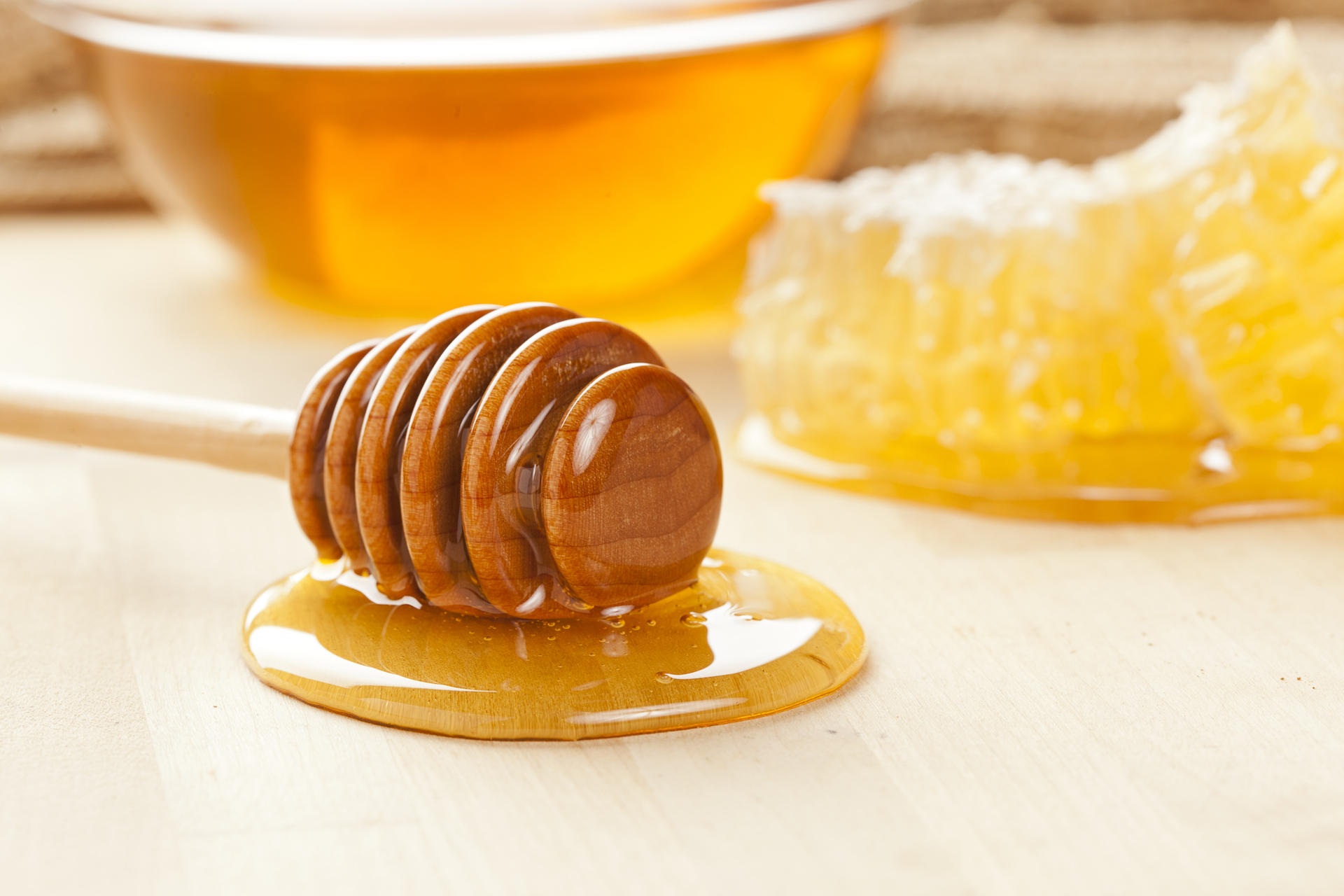 3 Bee-Utiful Recipes with Honey to Try ASAP
Let's just say that it's almost impossible to narrow down the world of honey to a few recipes. We chose 3 that stood out to us for their simplicity and deliciousness. Keep in mind that there are a ton of dishes out there!
1. Honey Peanut Butter Cookies
This 25-minute recipe makes 5 dozen delicious cookies!
Preheat oven to 350 degrees. In a bowl, mix 1/2 c. of shortening, 1 c. of creamy peanut butter, and 1 c. of honey. Then add 2 lightly-beaten eggs; mix thoroughly.
Next, combine 3 cs. of flour, 1 c. of sugar, 1-1/2 tsp. of baking soda, and 1/2 tsp. of salt. Add this mixture to the peanut butter mixture. Combine these together well.
Roll 1-1 1/2 inch balls of the sticky mixture. Place these spread out on a baking sheet.
Cover a fork with flour and use it to flatten out the cookies. This also makes a nice stamp! Let cookies bake until light brown, about 8-10 minutes.
2. Honey-Roasted Carrots
This elevated side dish takes things up a notch.
Collect 2 lbs. of baby carrots with tops attached.
You\'ll also need 2 tsps. of olive oil; 3 tbsps. of butter; 1/2 tsp. of salt; 1/4 tsp. of black pepper; 1 finely-chopped shallot.
Finally, have on hand 2 tbsps. of bourbon; 2 tbsps. of honey; 1 tbsp. of chicken broth; and 1/2 tsp. freshly-chopped thyme.
Preheat the oven and a small roasting pan to 500 degrees.
Get your carrots ready. Start by cutting the tops, leaving about 1 inch of green on each. Make sure carrots are all about the same length so that they cook equally.
Stir olive oil and 1 tbsp. of butter in the roasting pan. Add carrots, salt, pepper. Coat the carrots in the mixture, then bake them for 10 minutes.
In a separate saucepan, melt the rest of your butter over medium heat. Sautee the shallots for 1 minute. Take them off the heat.
Add your bourbon, broth, and honey. Return to heat and bring to a boil. Then bring it down to medium; heat 5 minutes, or until syrupy.
Pour this mixture over the carrots, tossing and covering. Bake about 5-7 minutes longer, until carrots are crisp yet tender. Once plated, sprinkle with fresh thyme!
3. Honey Muffins
Just like Grandma used to make them. Here\'s what you need:
2 cs. of flour
3 tsps. of baking powder
1/2 c. of sugar
1/2 tsp. of salt
1 egg
1 c. of milk
1/4 c. of honey
1/4 c. of melted butter
Preheat the oven to 400 degrees.
While the oven warms, combine flour, sugar, baking powder, and salt in a large bowl. In a second bowl, combine the egg, milk, butter, and honey. Stir the second bowl\'s ingredients into the first, until mixed.
You can make this recipe unique by adding berries, chocolate chips, or nuts of choice!
Fill muffin cups (either greased or lined) 3/4 full. Bake about 15-20 minutes. To test doneness, a toothpick should come out clean after poking.
Buzz Along and Get to Cooking!
All these recipes with honey have gotten us equal parts hungry and thirsty. How 'bout you?
Speaking of a drink. . .
Another favourite thing of ours is green tea. Green tea and honey go hand-in-hand. So while you prep for tonight's dinner, why not slow down with a cup of it?
Here are 5 simple, delicious green tea recipes we love!