mezete is a ready-to-eat food brand that targets people with a busy lifestyle who are health conscious and do not want to compromise on taste. mezete is made from the best ingredients to enable an authentic taste experience and great nutritional value. It prides itself on having all-natural ingredients without using any preservatives. It is delivered to the consumer in a ready-to-eat format that requires no time for preparation. Mezete's long shelf life and ambient storage expands its accessibility and reach and allows for safe storage.
Painting the World with the Flavours of the Middle East
mezete , an authentic-nutrient-packed bite; to be enjoyed all over the world.
A creation that was the fruits of a century-old tale, hard labour and commitment to innovation. The story begins in 1926, when the Kasih family had decided to embark on a journey to conquer a dream, to paint the world with the flavours of the Middle East, taking place in no other than the heart of the Middle East, yes right here in Jordan.
Like every great adventure, Kasih the mother of Mezete had a humble beginning. For decades and decades, Kasih have committed their hearts and souls in the development of perfecting everyday household staples. Through innovation in blood and hard work, Kasih were soon crowned the champions of Middle Eastern flavors, bringing to you everyday all natural ingredients packed with flavor, authenticity and love.
In 1994 Kasih decided to take a dip into the world of Hummus, having already achieved great expertise in Tahini, which is a main ingredient of this irresistible dip. Being, the deep-rooted authentic brand it is, Kasih had taken it upon themselves to deliver to the world an all-natural ingredients recipe without compromising on the real authentic taste and consistent quality. 21 years later, a star was born, mezete; the product of immense passion and effort along with "The UHT Technology" innovative solution; allowed it to be a plant-based recipe with zero preservatives of a 18 months shelf-life to be enjoyed anytime anywhere.
Your everyday taste of the Middle East that is made only of the best and all-natural ingredients, because you deserve the best.
Because you deserve it.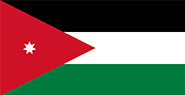 Most Popular Mezete Products in Malaysia