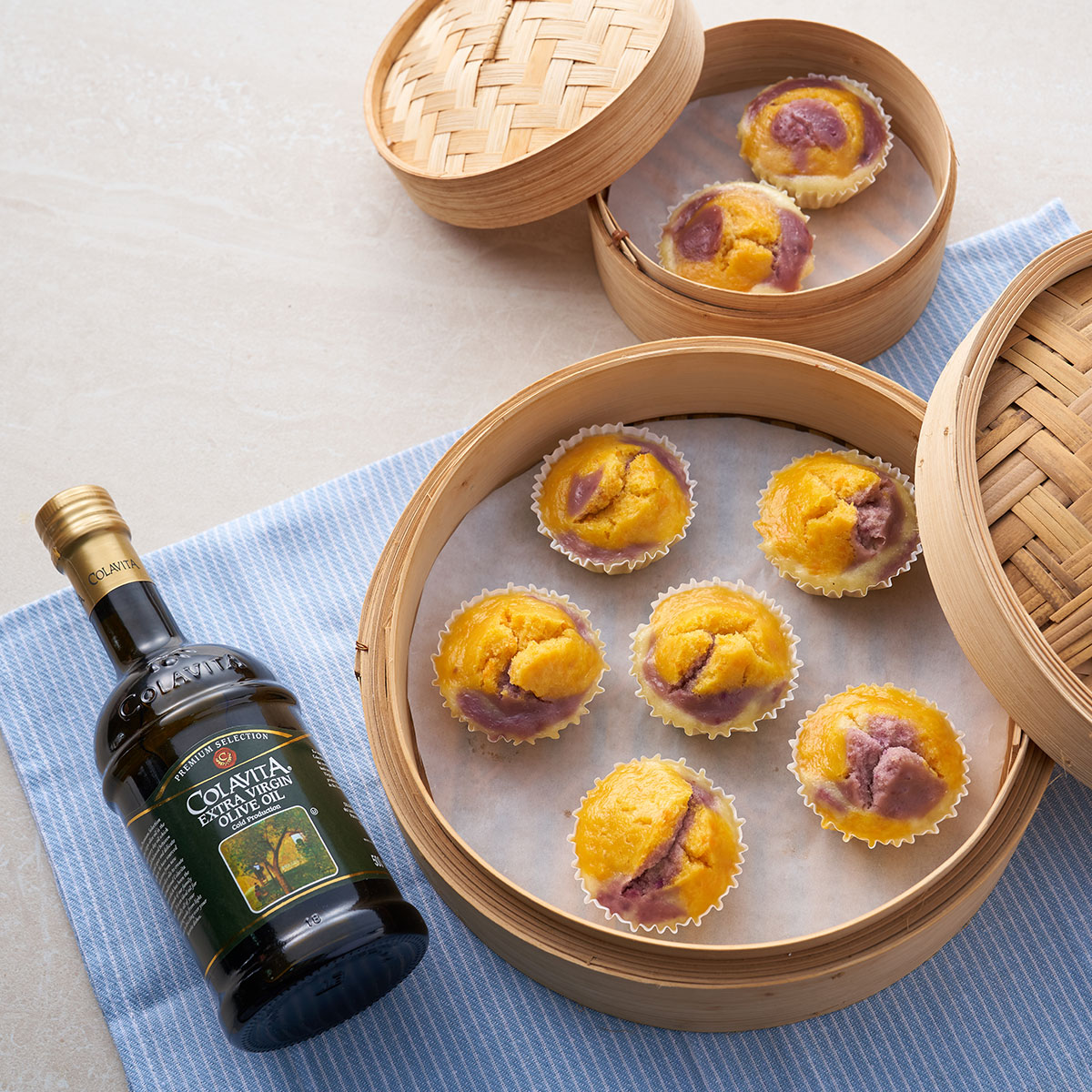 Sweet Potato Steamed Cake with Colavita EVOO
25g         Colavta Extra Virgin Olive Oil
30g         Purple sweet potato, steamed
20g         Orange sweet potato, steamed
120g       All-purpose flour, sieved
¼ tsp     Salt
80g         Sugar
¼ tsp     Yeast
80g         Fresh milk
80g         Water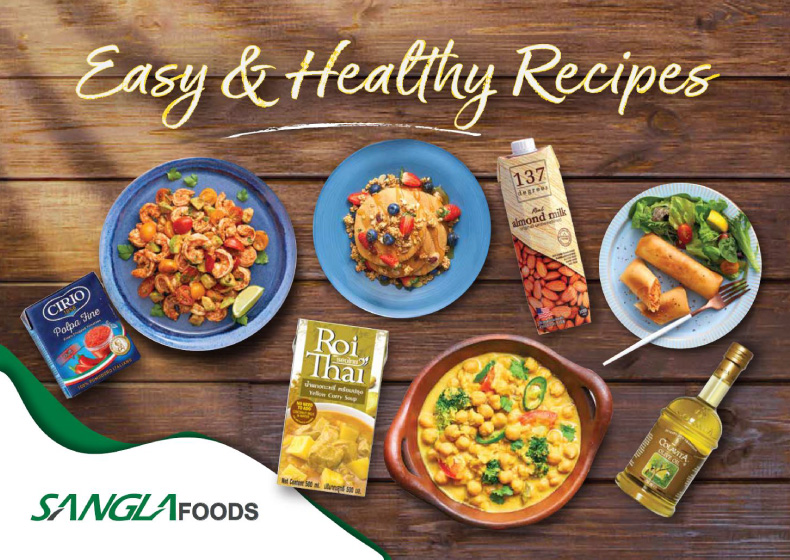 Mash the sweet potato separately into fine paste and set aside.
In a large bowl, add in sieved flour, sugar, salt and yeast. Mix everything together.
Add milk, water and Colavita Extra Virgin Olive Oil and stir until you get a smooth batter.
Add 70 gram of batter into the mashed purple sweet potato and 30 grams of batter into the mashed orange sweet potato, mix well. Including the remaining bowl of batter, cover the 3 bowls and set aside to proof for 1 hour.
Prepare a steamer & bring water ot boil. Place steaming cups into the steamer and line with paper liners.
First, spoon the original batter followed by the purple sweet potato then orange sweet potato batter into each steaming cup. Repeat with the rest of the batter.
Lastly, smoothen the top and steam on high heat for 15 minutes.