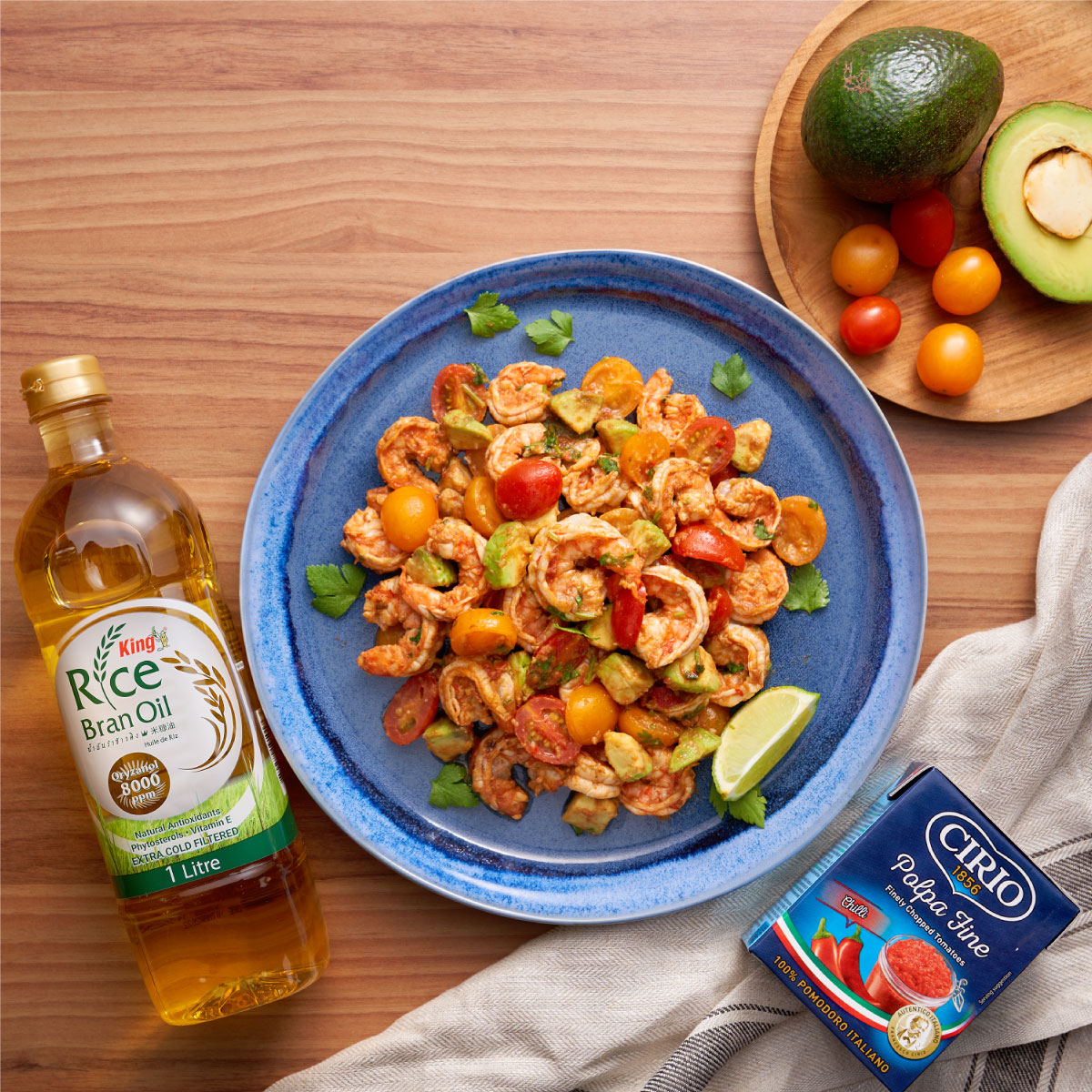 Spicy Tomato Lime Shrimp & Avocado
Main
300g Shrimp (shelled and deveined)
2tbsp King Brand Oil
Marinade
2 tbsp  Lime Juice
2 cloves Garlic (minced)
2 tbsp Cirio Polpa Fine (Chilli)
2 Birds Eye Chillie (minced)
Sauce
1 Avocado (cubed)
60g Red cherry tomato (halved)
60g Yellow cherry tomato (halved)
3 tbsp Cirio Polpa Fine (Chilli)
2 tbsp Corriander (roughly chopped)
1 Lime (cut into wedges)
1 tsp Salt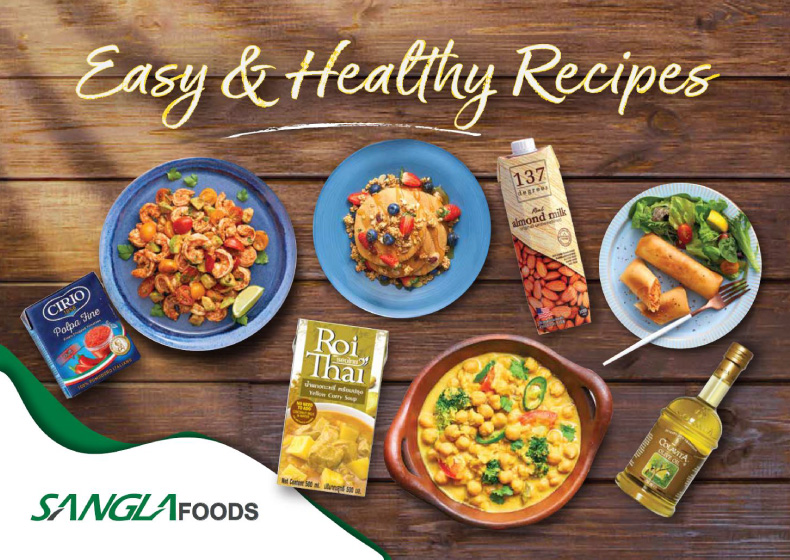 In a small bowl whisk together all the ingredients for the marinade till well combined. Pour over the shrimp and let it marinate for 30 minutes.
In a skillet heat up the King rice bran oil to medium heat (2tbsp). Place the shrimp in a single layer and pan fry for 30 seconds on each side. Continue with the rest of the shrimp. Dish up and set aside.
In the same pan, toss in the avocado cubes and gently fry for 30 seconds, add in the tomato halves and stir till well combined. Next pour in 2 tbsp Cirio pasta chilli pepper sauce followed with the shrimp.
Give it a good stir till sauce and all ingredients are well combined. (15seconds)
Lastly, toss in the chopped coriander and garnish with lime wedges.