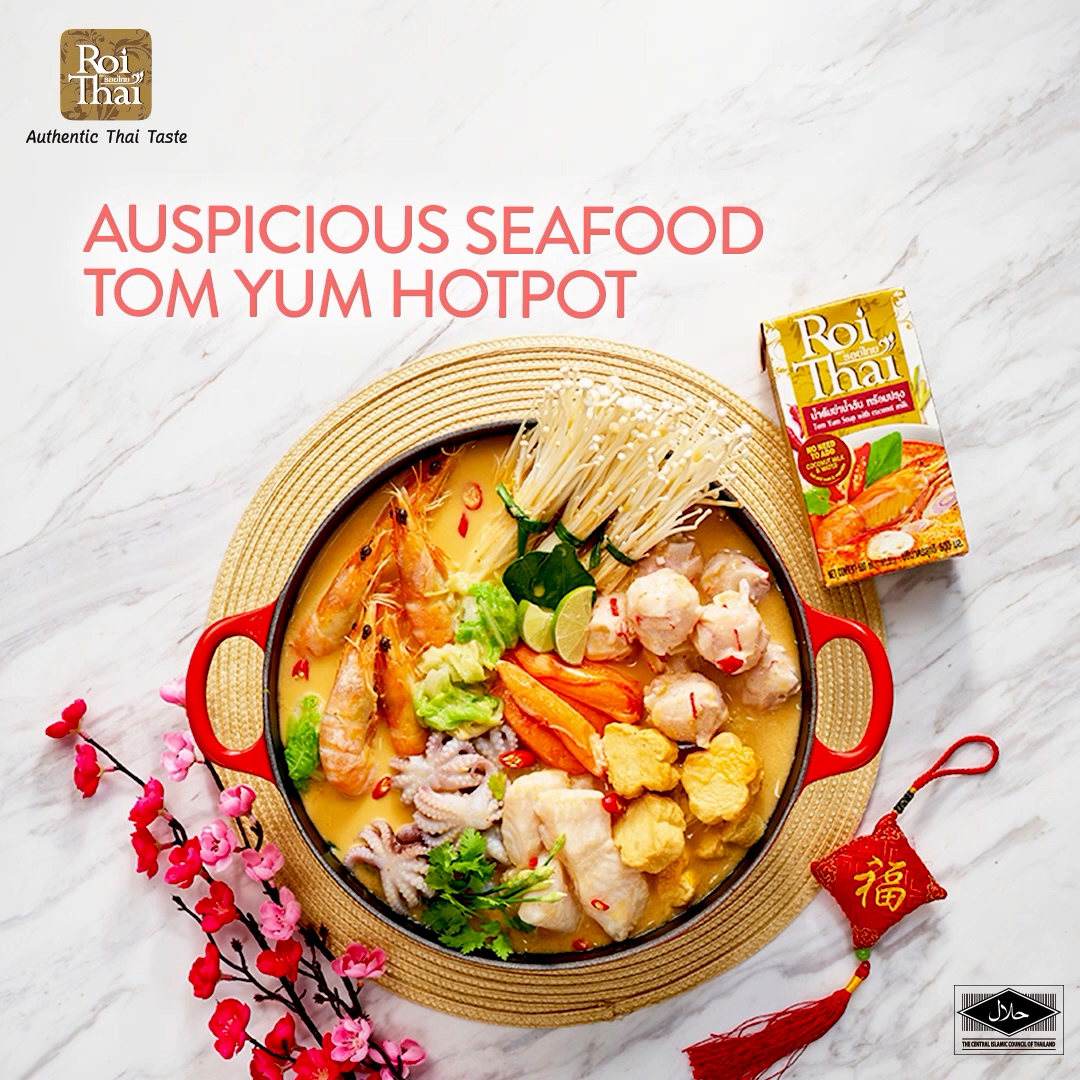 Roi Thai Seafood Tom Yum Hotpot
2 pkts (1L)           Roi Thai Tom Yum Soup
6 pcs                      Medium size prawns
6 pcs                      Baby octopus
6 nos                     Lobster flavoured balls
6 pcs                      Imitated snow crab sticks
6 pcs                      Seafood tofus
6 pcs                      Chives
300g                       Fish fillet
100g                       Enoki mushrooms
200g                      Napa cabbage
For garnishing:
Coriander leaves, red bird's eye chili, kaffir lime leave and lime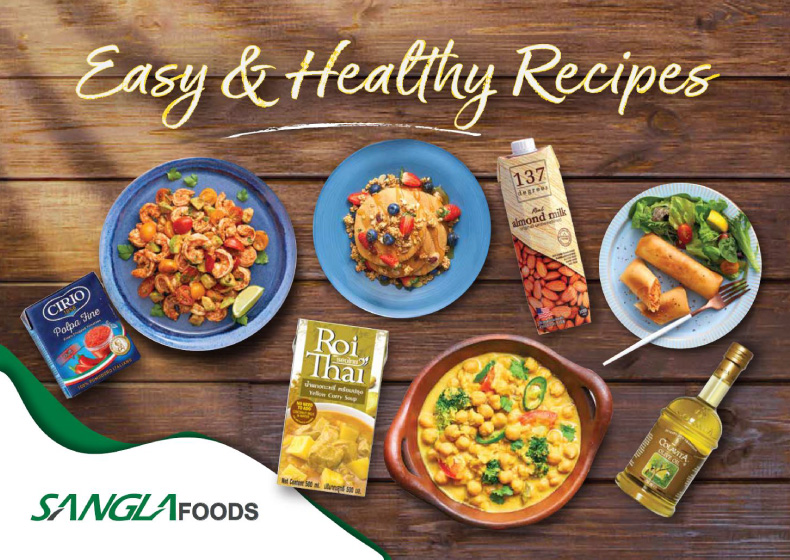 To make enoki rolls, slice off the roots of the enoki and break into 6 small sections and each section ties up tightly with chive.
Arrange the cabbage at the bottom of pot and then arrange the remaining ingredients on top. Pour in Roi Thai Tom Yum Soup and bring to boil. Simmer for 10-15 minutes.
Garnish and serve immediately.