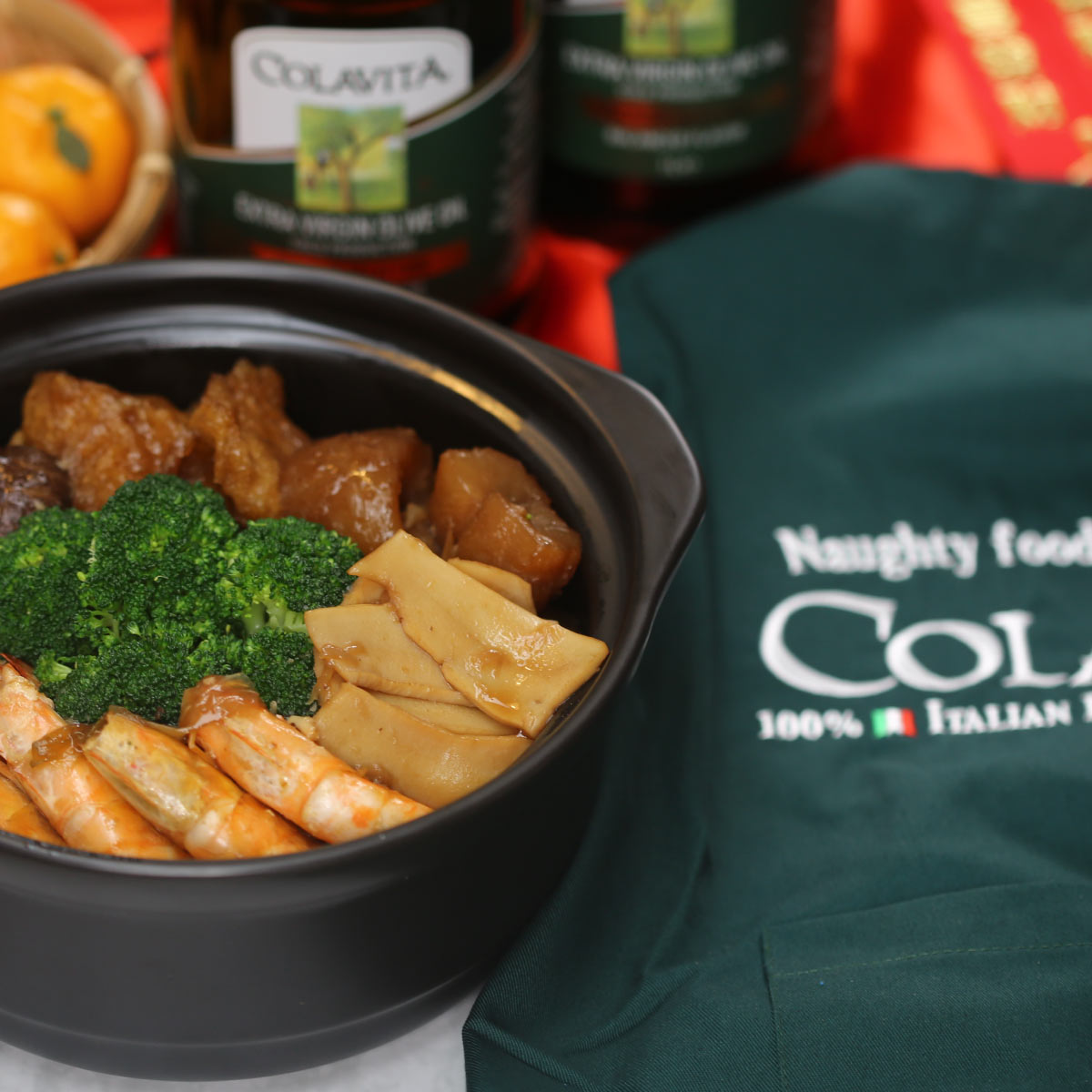 1½ tbsp Colavita Extra Virgin Olive Oil
100g Chinese Cabbage
100g Broccoli
200g Prawn
10g Shallot
10g Garlic
10g Spring Onion
100g Mushroom
100g Sea cucumber
100g Fish Maw
100g Abalone Slice
Seasoning:
1 tbsp Oyster Sauce
1 tbsp Soy Sauce
½ tsp Salt
½ tsp Sugar
1 tbsp Cornflour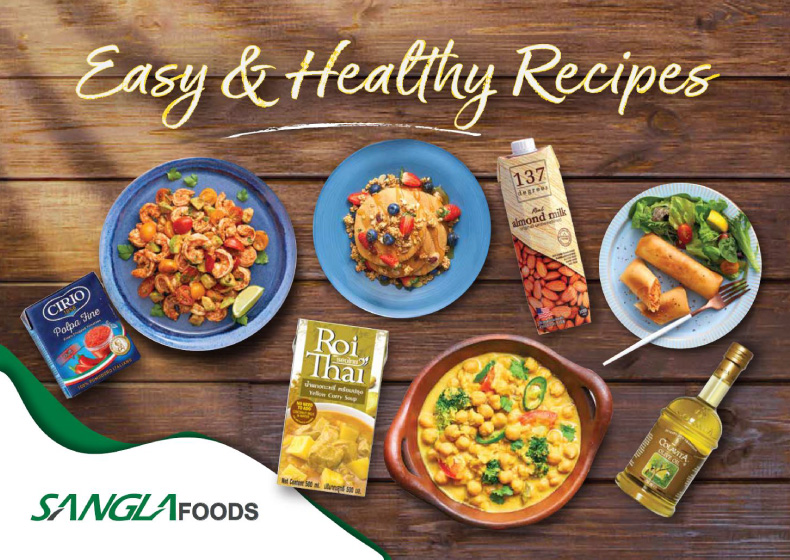 Pour in the Colavita Extra Virgin Olive Oilinto the water and boil the Chinese cabbage and broccoli. Set aside for later.
Next, add in Colavita Extra Virgin Olive Oilto pan-fry the prawn until cooked, set aside for later.
Then, add in Colavita Extra Virgin Olive Oil. Sauté shallot, garlic & spring onion with oyster sauce & soy sauce.
Add in 2 cups of water, season with salt & sugar. Then add in mushroom and sea cucumber, cook it for 20 minutes.
After 20 minutes, add in fish maw and cook for 10 minutes.
After 10 minutes, add in abalone slices and cook for 5 minutes. Then, take out all the cooked ingredients and style them nicely into a clay pot.
Now, mix 100g of water with cornflour, then add into the sauce and cook until it becomes thicker in texture.
Lastly, pour the thickened sauce onto the ingredients inside the clay pot.
Ready to serve!