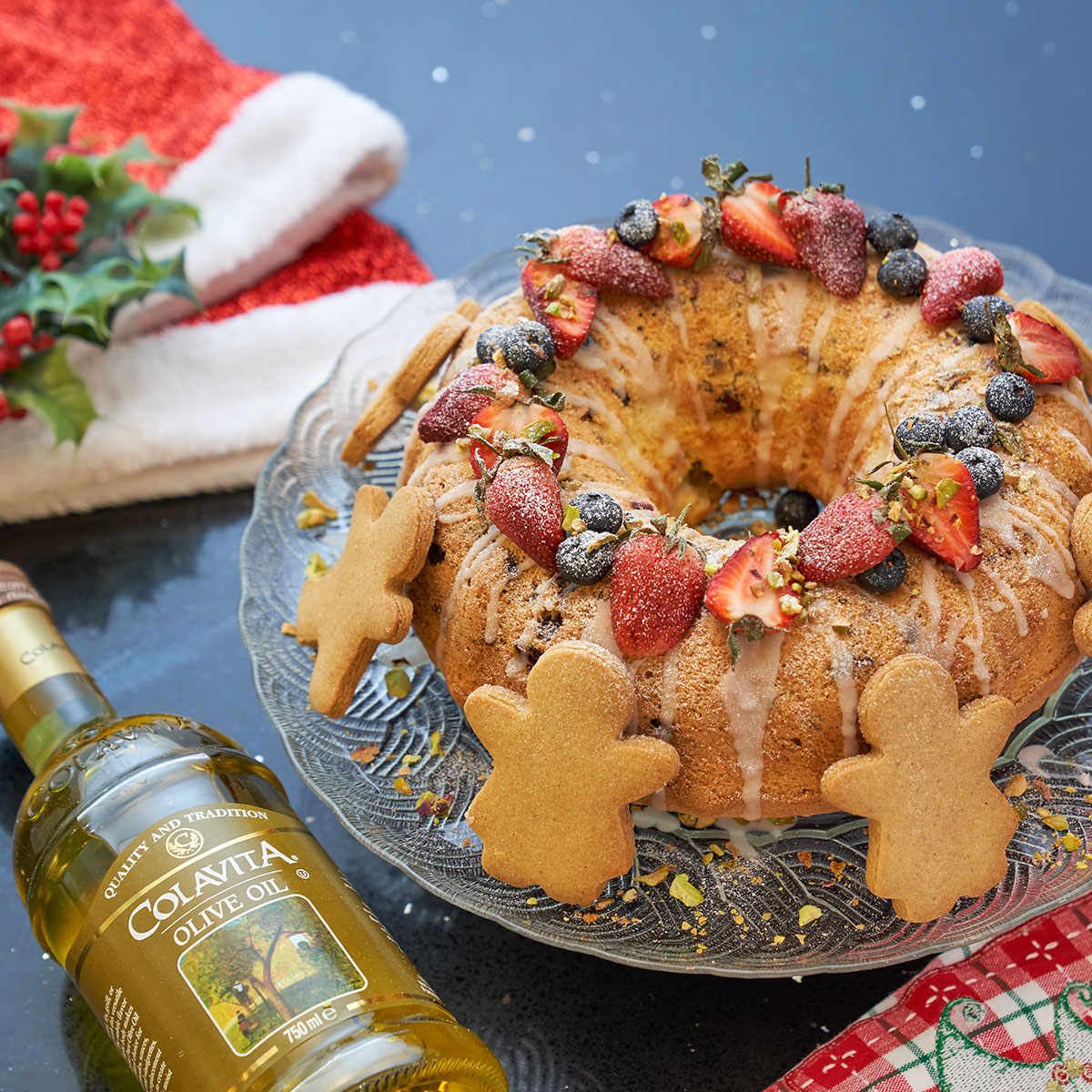 180 ml                  Colavita olive oil
100 g                     Sugar
6                             Egg yolks
190 g                     Flour
2 tsp                      Baking powder
30 g                       Milk
1 tsp                      Vanilla essence
70 g                       Wonderful Pistachios (chopped)
70 g                       Cranberries, chopped
5                             Egg white
90 g                       Sugar
Frosting & garnish:
½                             Juice from half lemon
5-6 tbsp                Icing sugar
7                             Strawberries, halved
30 g                       Blueberries
15 g                       Wonderful Pistachios (chopped)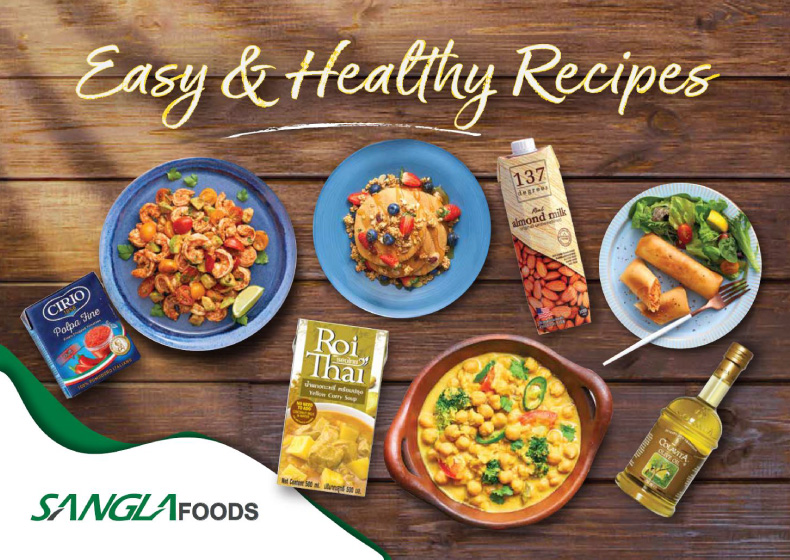 In a bowl whisk Colavita olive oil with sugar till its pale and creamy in colour.
Then add in egg yolk and whisk to combine. Pour in flour and continue mixing it with the whisk.
Add in milk and vanilla essence.
In another bowl whisk egg white till frothy then gradually add in sugar and whisk till slightly harder than medium peak texture.
Take ¼ of egg white mixture and mix into the flour mixture, whisk till well combined.
Then fold in remaining egg white mixture and mix till all is well incorporated.
Lastly fold in wonderful pistachios and cranberries.
Pour mixture into a greased bundt cake tin and bake at 160°C for 35-40 minutes.
Once done remove from oven and set aside to cool before over turning the cake.
Decorate cake with strawberries, blueberries & Wonderful Pistachios.