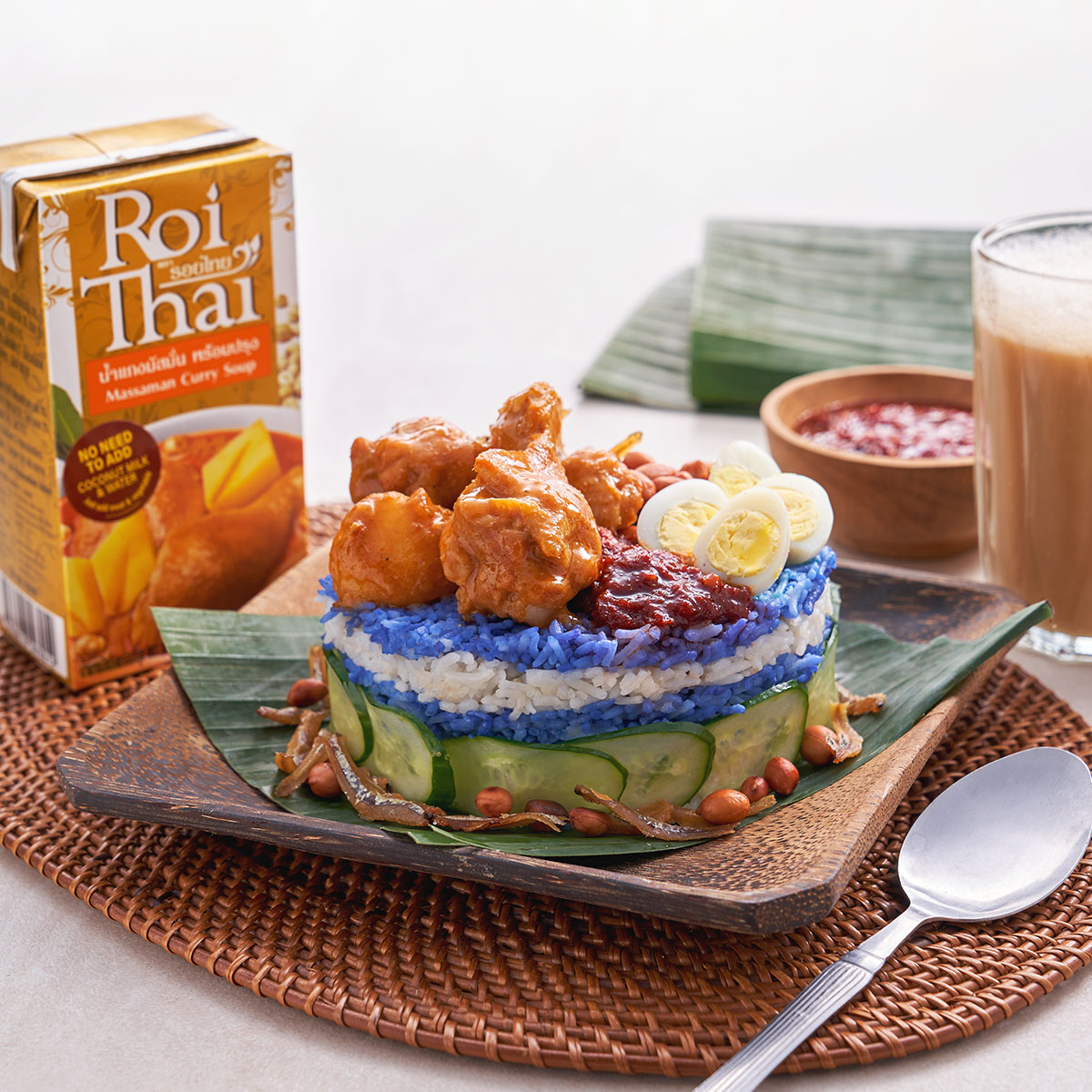 Nasi Lemak Stack with Massaman Curry
Nasi Lemak and Condiments
2 cups                   Uncooked rice
3 cups                   Santan
1 cup                     Water
2 tsp                      Salt
3 pcs                      Pandan leaves
20-30 pcs             Blue pea flower (steeped in ¼ cup boiling water)
10 nos                   Quails eggs (to be hardboiled)
Peanuts – (fried)
Anchovies (fried)
Sambal (precooked)
Cucumber (sliced thinly)
Massamam Curry:
500ml                   Roi Thai Massaman Curry
8                             Chicken drumettes
3                             Potatoes (cubed)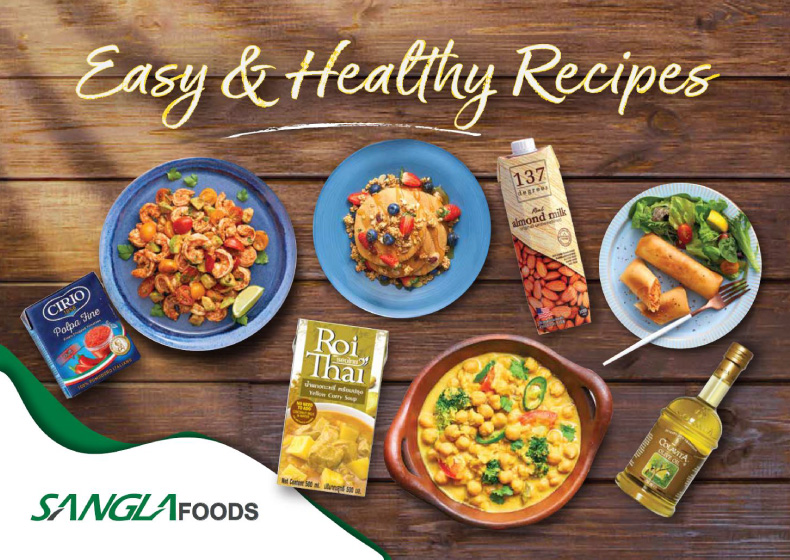 Method:
Wash rice add in santan, water, salt and the pandan leaves and cook in a rice cooker. Once cooked, divide the rice into 2 portions. Pour in the blue pea extract into one portion and mix till well combined.
In a pot, pour in the entire content of the Roi Thai Massaman Curry soup, bring to a boil. Add in the chicken drumettes and let it boil through for 4-5 minutes. Next add in the potatoes and boil for another 4-5 minutes or until soft.
To assemble, choose your desired mold or ring size to assemble the Nasi Lemak Stack. Layer the rice alternately with white and blue rice. Remember to compress the rice as you layer on the next layer.
Decorate the stack using your creativity with the pre-prepared condiments.