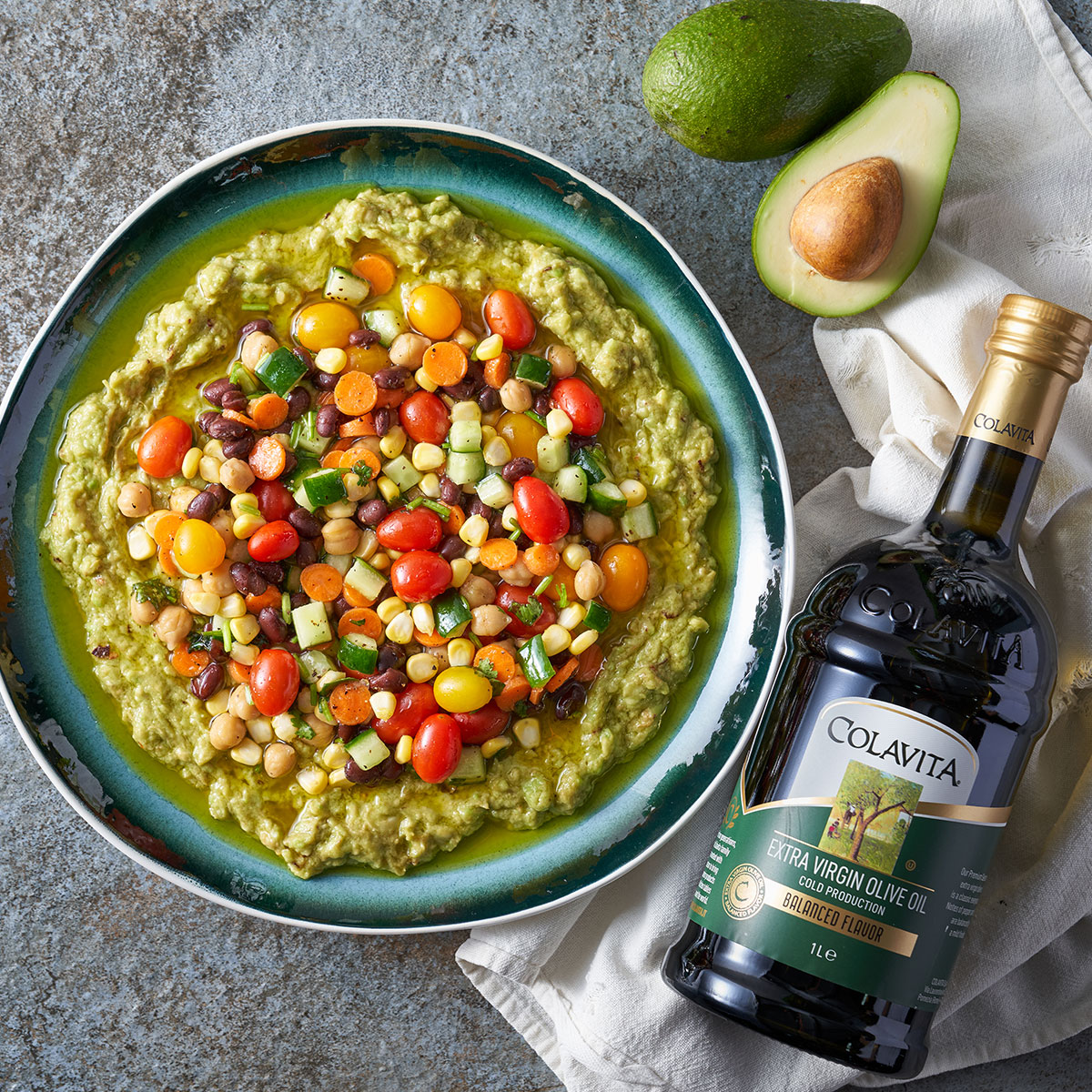 Ingredients – Mashed Avocados
4 pcs                      Riped Avocados
4 Tbsp                   Colavita Extra Virgin Olive Oil
1 Tsp                     Crushed Chilli Flakes
1 Tbsp                   Lemon juice
Salad Topping
60g                         Red cherry tomatoes
30g                         Yellow cherry tomatoes
60g                         corn kernels
¼ cup                    chick peas
¼ cup                    black beans
40g                         carrots (cubed)
50g                         Japanese cucumber (cubed)
Dressing
1/3 cup                 Colavita Extra Virgin Olive Oil
21/2 Tbssp          Honey
2 Tbsp                   lemon juice
½ Tsp                     salt
½ Tsp                     black pepper
2 sprigs                 coriander (finely chopped)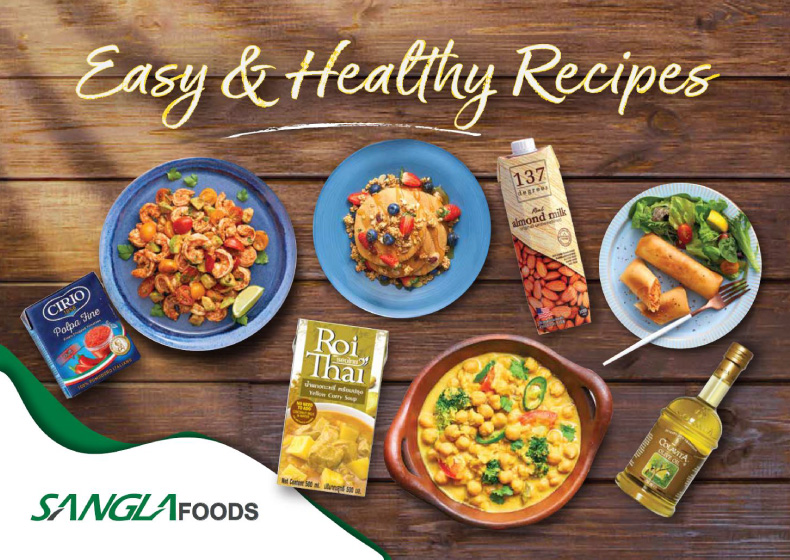 Method
Mash the avocados with Colavita Extra Virgin Olive Oil, chili flakes and lemon juice, then spread it out evenly on a large plate.
Whisk together the ingredients for the dressing and set aside.
In a large bowl, pour the salad ingredients, then pour in the dressing. Mix well and spread over the avocado mash.
Serve immediately as a side dish for your favourite grill platter or as a healthy dip with crackers.