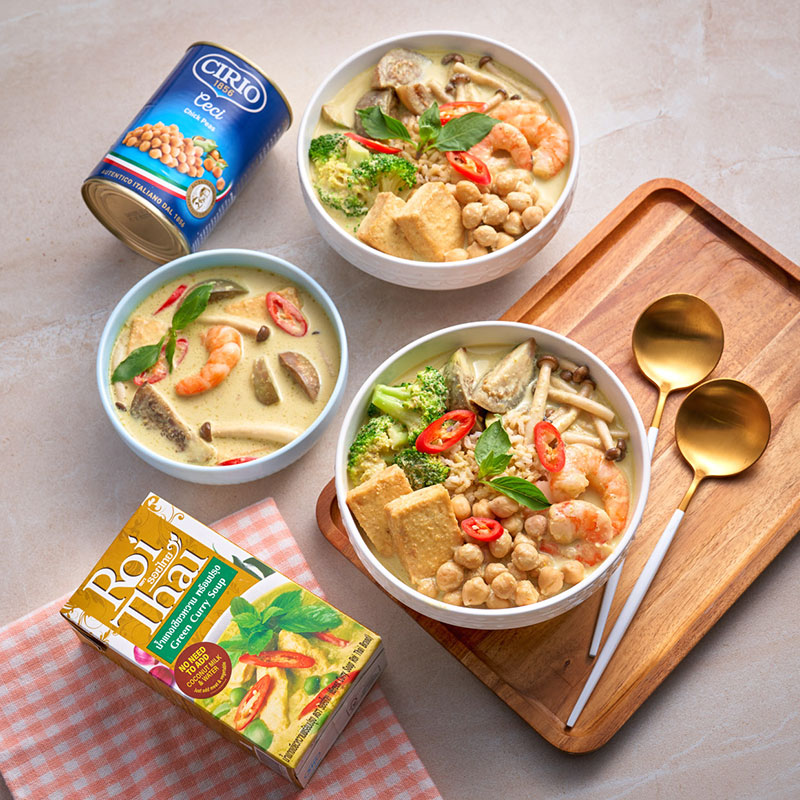 Green Curry Chicken Poke Bowl
2 cups                   Brown Rice
1 tbsp                   Colavita Olive Oil
10g                         Garlic, minced
150g                       Broccoli
1 pack (500ml)   Roi Thai Green Curry
15 pcs                   Prawns, cleaned
150g                       Shimeji mushroom
140g                       Eggplant round, small
10 pcs                   Seafood tofu fishcake
Thai Basil
150g                       Cirio Chick Peas
Garnish:
Basil leaves
Red Chilli, sliced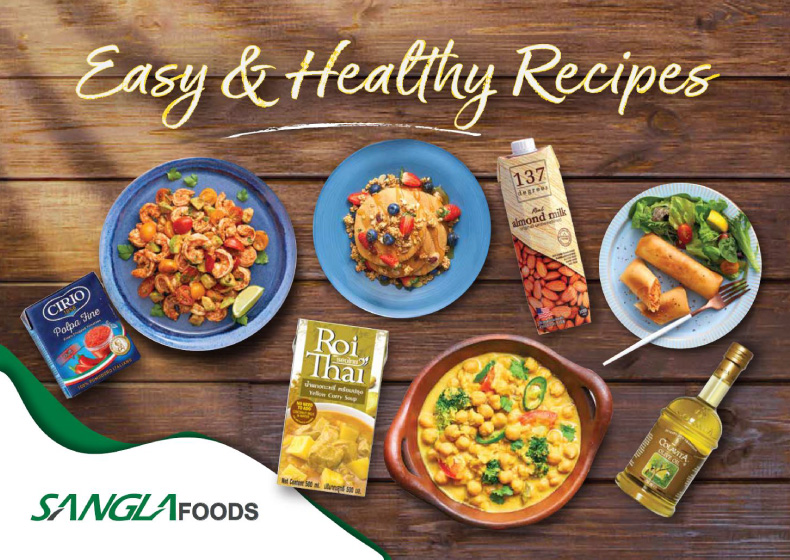 Cook rice according to instruction. Set aside.
Heat Colavita Olive Oil in a pan and sauté garlic until fragrant and stir in broccoli. Cook then set aside.
In a pot on medium heat, pour in the Roi Thai Green Curry.
Add in the prawns, shimeji mushrooms, eggplants, seafood tofu fishcake and thai basils, allow it to simmer until cooked.
Scoop out the cooked rice into bowls and arrange all the ingredients including the Cirio Chick peas on the top of the rice and pour in the sauce. Garnish with basil leaves and red chilli. Ready to serve.