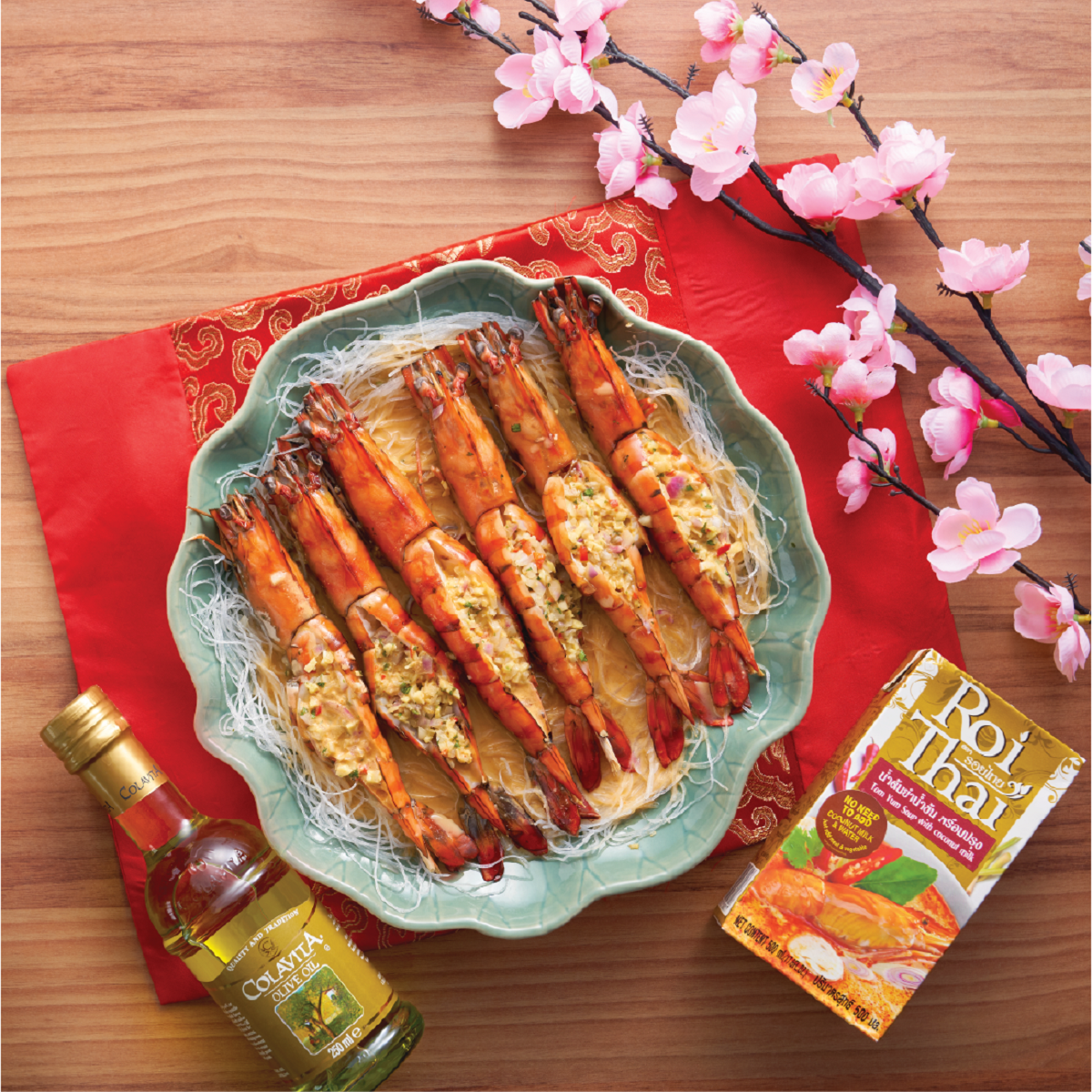 Fragrant Steamed Prawns Recipe
300g                 Prawns (deveined with shell and head in tact and butterfly it)
20 g                  Glass noodles (soaked to soften)
2 tbsp               Colavita Extra Virgin Olive Oil
1 small packet Roi Thai Tom Yam Soup
2 pips               Garlic (finely minced)
30g                   Ginger (finely minced)
30g                   Shallots (finely minced)
1                       Birds eye chilli (finely chopped)
2 sprigs            Coriander (finely chopped)
1 tsp                 Fish sauce
Pinch of sugar
Garnish
60g                  Crispy Shallots
2 sprigs           Coriander (finely chopped)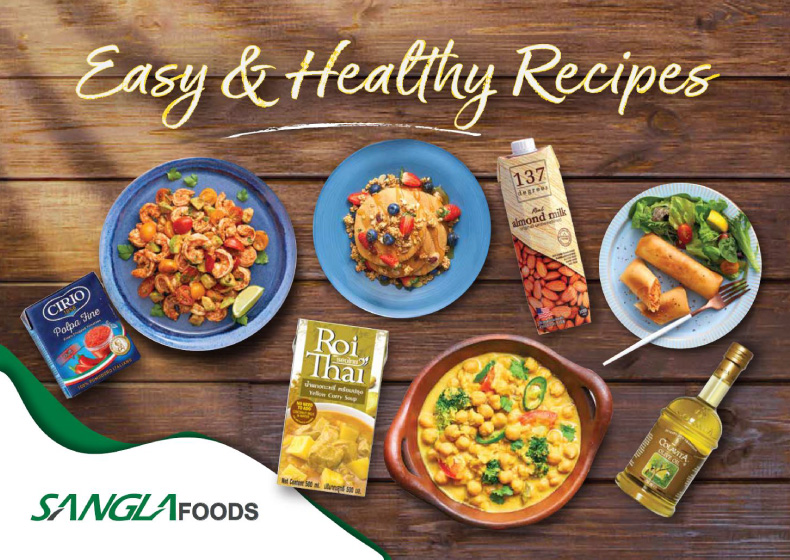 In a small bowl combine the Colavita Extra Virgin Olive Oil, garlic, ginger, shallots, birds eye chilli, coriander, fish sauce and sugar. Set aside.
Take a large plate that can fit into your steamer, lay the glass noodles at the bottom then arrange the butterflied prawns on top of the glass noodles.
In the cavity of the prawns, spread evenly with the mixture.
Pour over the Roi Thai Tom yum soup over the prawns and steam for 8-10 minutes depending on the size of the prawns.
Dish up and garnish with crispy shallots and coriander.