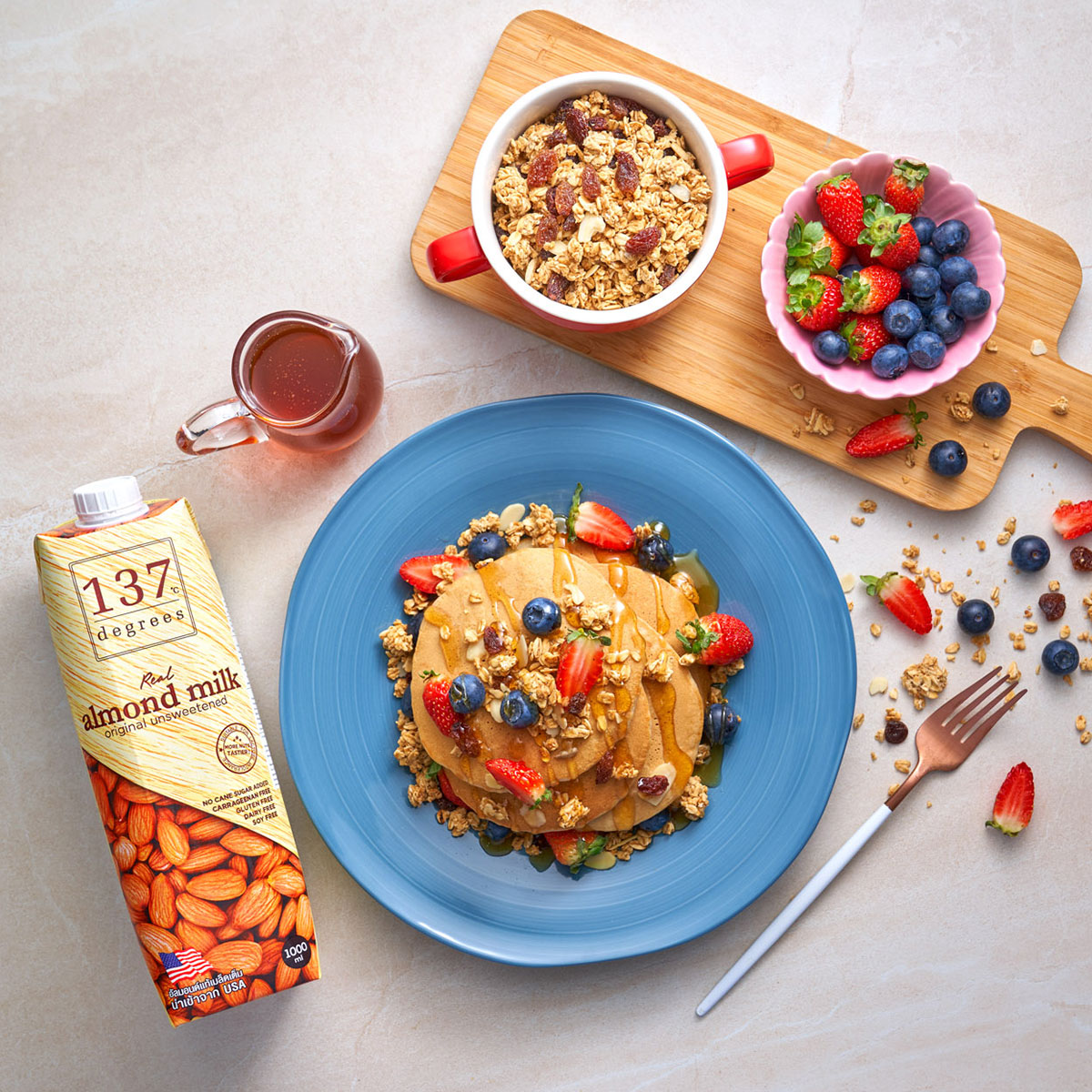 Fluffy Almond Milk Pancake
1 cups                  All-purpose flour
1/8 tsp                  Baking soda
1 tsp                      Baking powder
A pinch                 Salt
200 ml                  137 Degrees Almond milk
3 tbsp                   Colavita Olive Oil
1 no                       Egg yolk
1 no                       Egg white
30 g                        Sugar
Toppings:
Strawberries, blueberries & Mornflake Crunchy Granola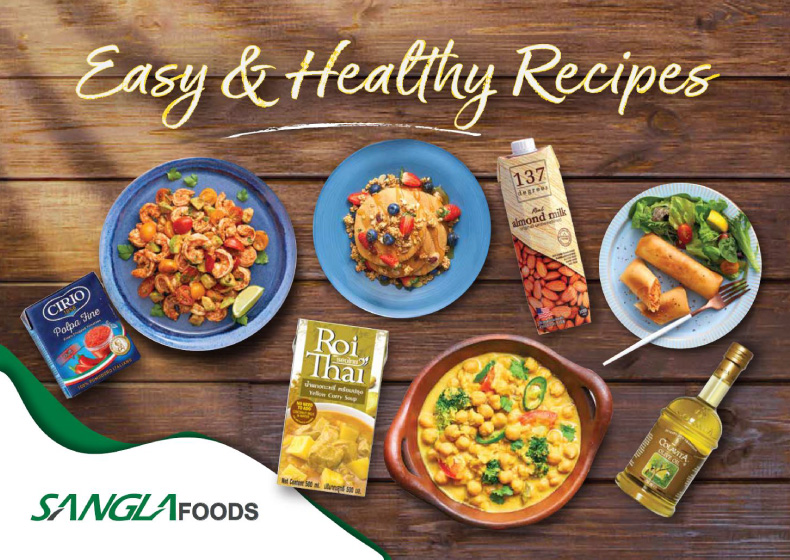 Whisk together the flour, baking powder, baking soda and a pinch of salt in a large bowl.
Add 137 Degrees Almond Milk, 2 tbsp Colavita Olive Oil and egg yolk. Whisk until smooth.
Whisk egg white with sugar till fluffy. Then, fold into batter.
Coat the pan with 1 tbsp Colavita Olive Oil and heat it over medium heat.
Pour the batter into the hot pan and let it cook until you start to see bubbles. Then turn them over and continue cooking for 2 minutes.
Once done, transfer it on a plate and repeat the steps for the remaining batter.
Lastly, stack them on a plate and add toppings. Ready to serve.