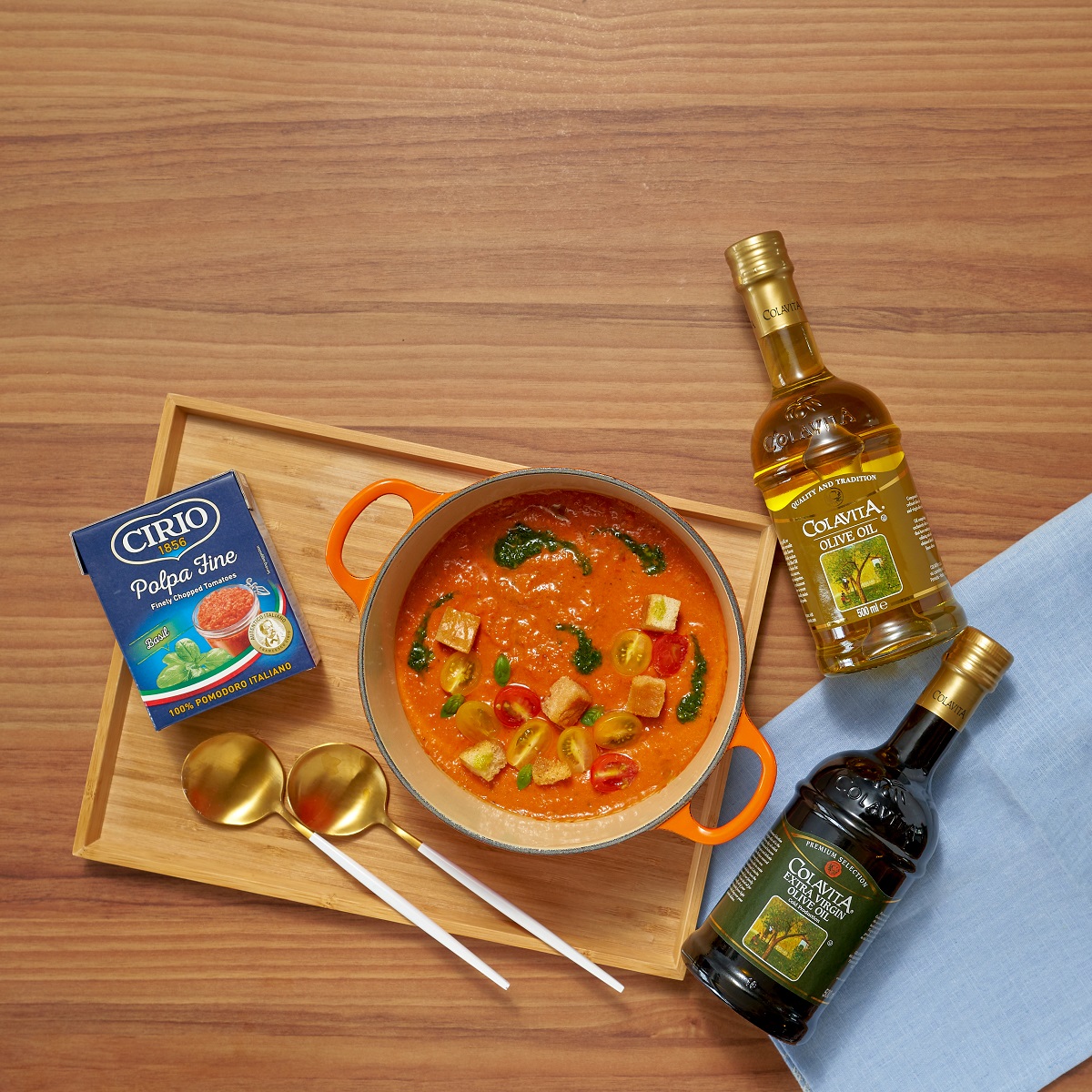 2 tbsp                   Colavita Olive Oil
1 no                       Onion (diced)
2                             Garlic (minced)
100 g                     Carrots (diced)
1 stalk                   Celery
1 cup                     Water
1 box                     Cirio Polpa Fine (Basil)
½ cup                    Milk
¼ cup                    Cream
Salt and Pepper
Garnish – Fresh Basil Oil
¼ cup                    Colavita Extra Virgin Olive oil
½ cup                    Fresh Basil Leaves
½ tsp                     Salt
2 cloves                Garlic
1 tbsp                   Water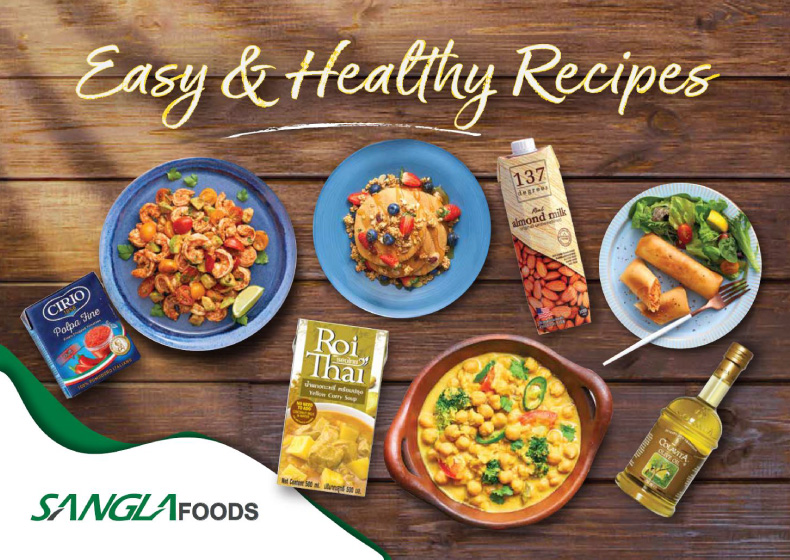 In a pot, add Colavita Olive Oil and sauté onion, garlic, carrots and celery. Then, add water and Cirio Polpa Fine (Basil) and let it boil.
Once boiled, let it cool down for 5 minutes and blend it with a handheld immersion blender in the pot.
Next, heat up the pot again and add in the milk and cream, season with salt & pepper.
For the fresh basil oil, blend everything in a blender and drizzle it on top of the soup. Serve hot.