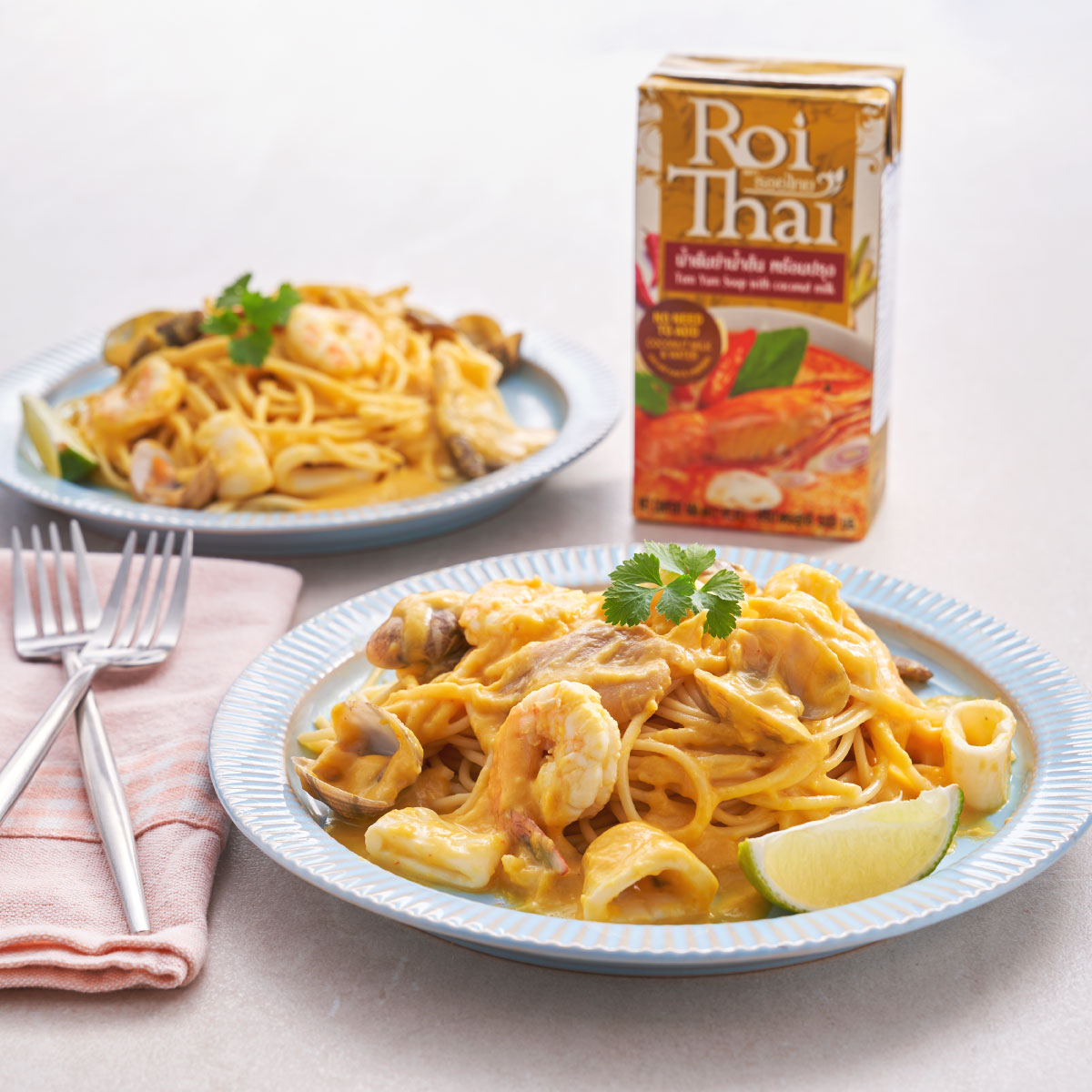 Creamy Pumpkin Tom Yum Spaghetti
350g Pumpkin
½ cup Cream
500ml Roi Thai Tom Yum Soup
100g Shrimp (shelled with tail intact)
100g Squid (cut into 1 inch rings)
100g Clams (washed and drained)
60g Oyster mushrooms
300g Spaghetti (cook as per packet instructions)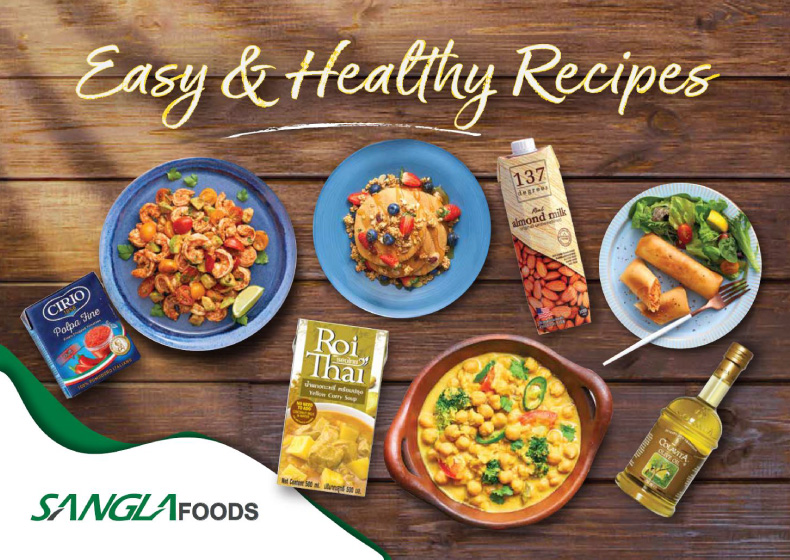 Peel pumpkin and cut into small pieces, steam till soft and mashed with ½ cup of cream till smooth and creamy. Set aside.
Pour the entire contents of the Roi Thai Tom Yum Soup into a pot, add in the mashed pumpkin and bring to a gentle boil.
Add in the seafood and boil till cooked through. Next add on the mushrooms, once it reaches a boil, turn off the heat, dish up and toss with the spaghetti. Serve immediately.