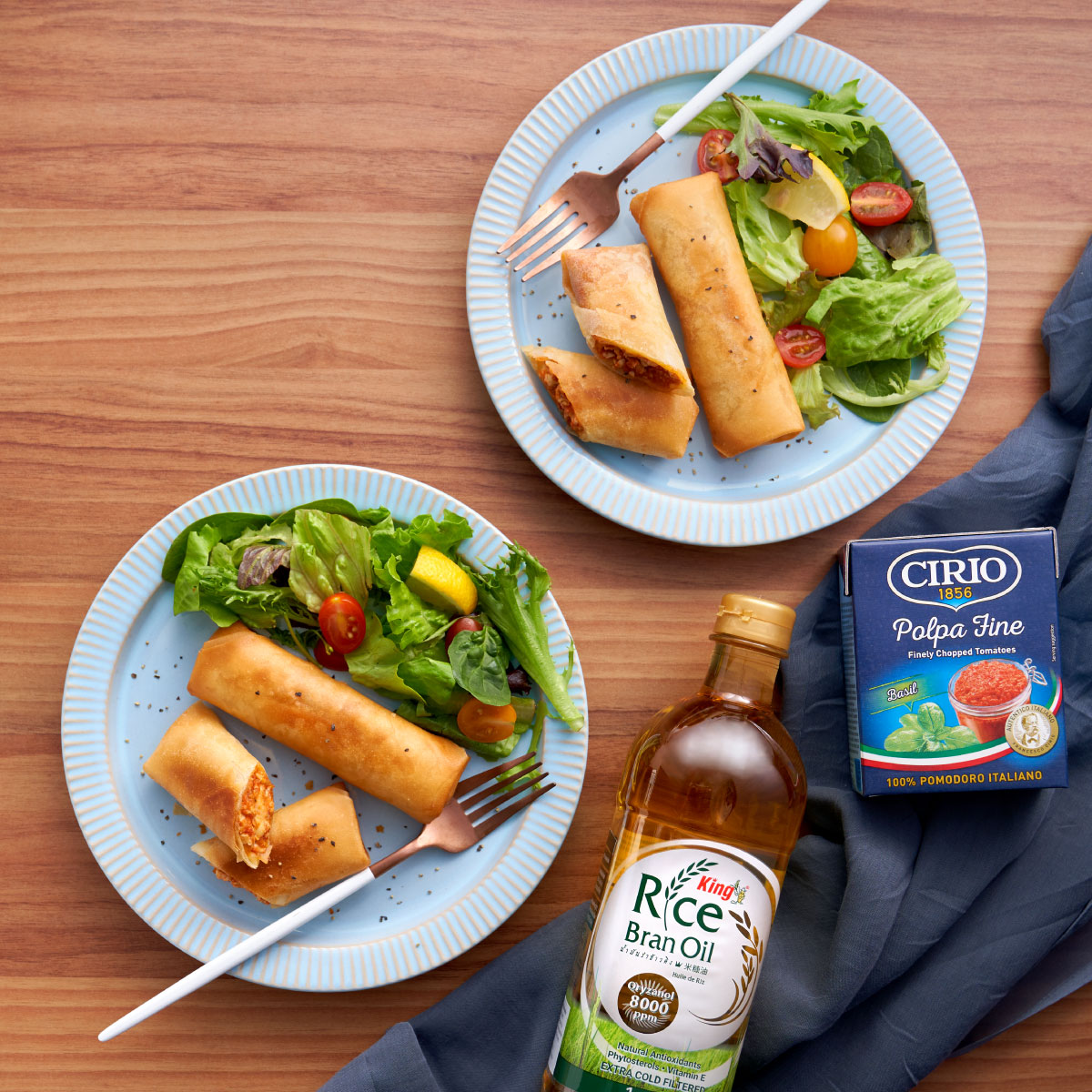 Chicken Bolognese Crispy Spring Roll
36 pcs Spring Roll Wrappers
500g Minced Chicken
60g Yellow onion (finely chopped)
1 packet Cirio Polpa Fine (Basil)
¼ tsp Black pepper
9 slices Cheese Slices (cut in half)
King Rice Bran Oil for frying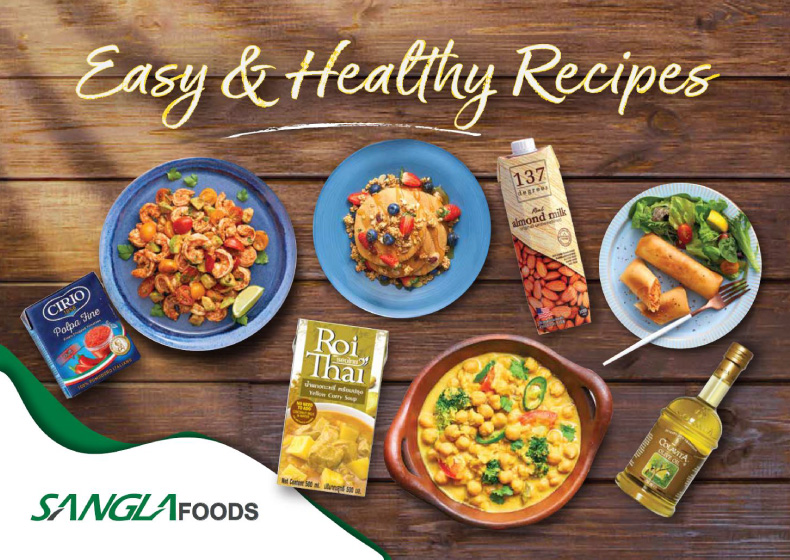 Heat up 2 tablespoons of King Rice bran oil and sautee the onions till soft and brown. Add in the minced chicken and fry till cooked through. Pour in the pasta sauce and black pepper. Let it simmer for 2-3 minutes. Dish up and let it cool.
Take 2 sheets of spring roll wrappers, place 1 tablespoon of filling. Top it with half a sliced cheese and roll up. Repeat with the rest of the filling.
In a skillet pan, pour in ½ cup of King rice bran oil and bring to a medium high heat.
Gently shallow fry the spring rolls till golden brown and crispy. Dish up and serve hot.