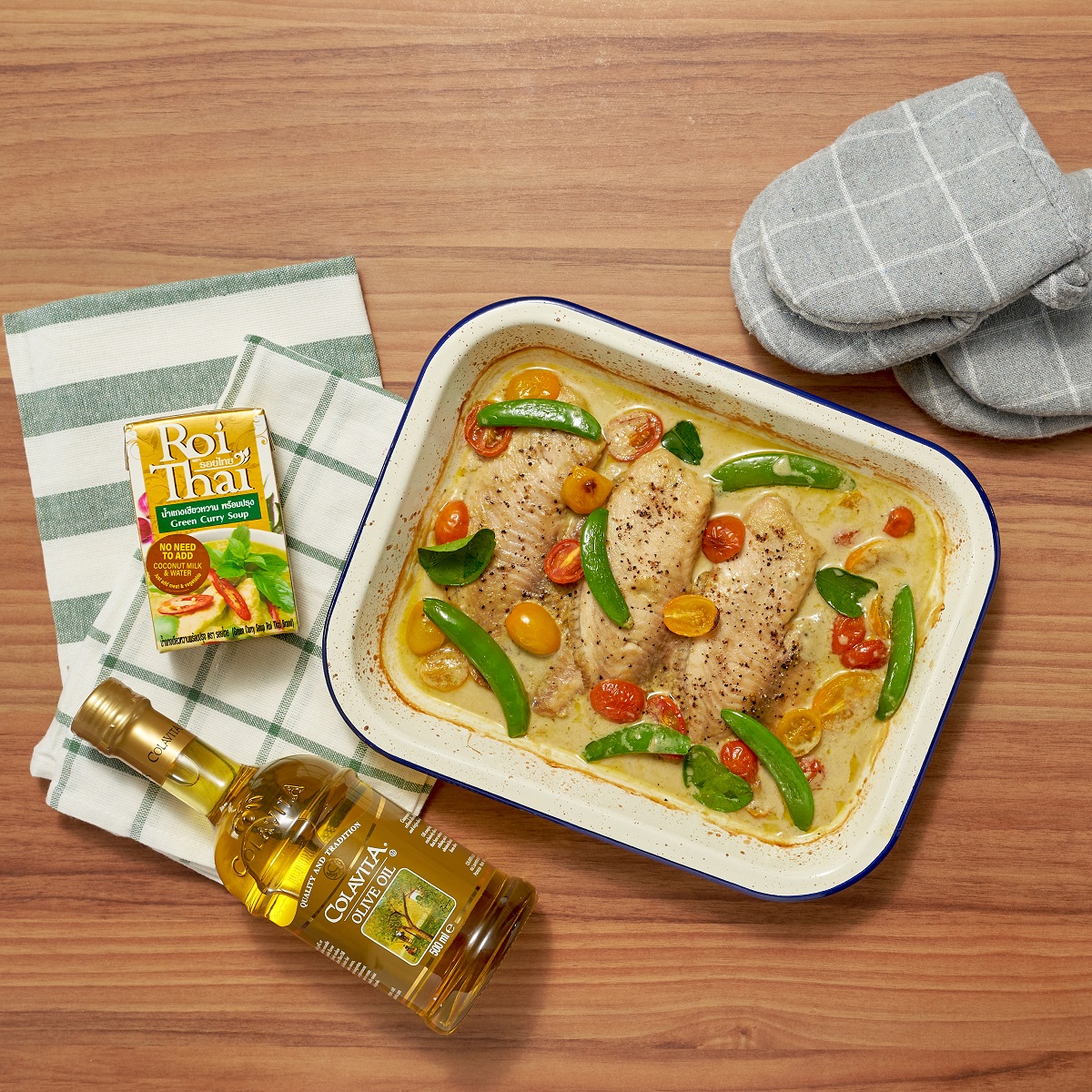 Baked Green Curry Fish Fillets with Cherry Tomatoes
1 box/250ml                       Roi Thai Green Curry Soup
550 g                                     Fish Fillets
2 tbsp                                   Colavita Olive Oil
60 g                                        Yellow cherry tomatoes
60 g                                        Red cherry tomatoes
100 g                                     Snow peas
½ tsp                                     Salt
½ tsp                                     Pepper
Fresh Basil
Kaffir lime leaves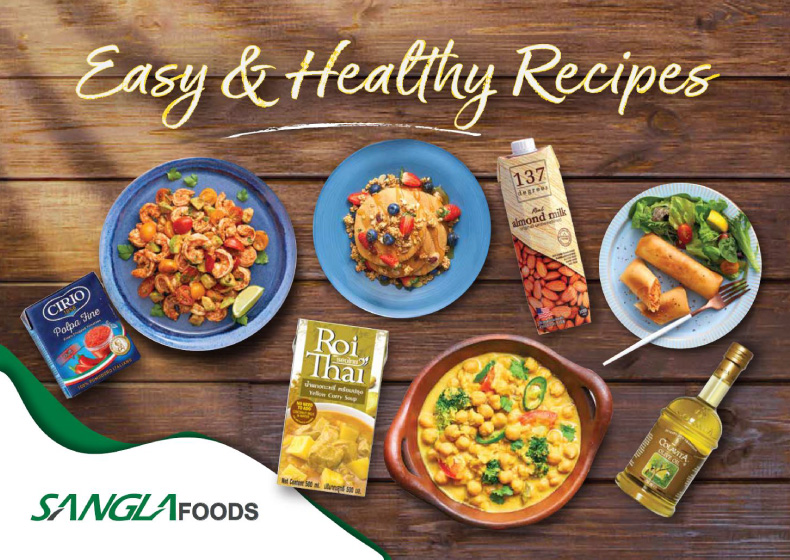 Marinade both sides of the fish fillet with Colavita Olive Oil, salt and pepper.
Pour in the Roi Thai Green Curry Soup in a baking dish, then add the marinated fish fillet.
Then, place the yellow & red cherry tomatoes and snow peas around the fish fillet.
Lastly bake in a preheated oven at 160°C for 15 – 20 minutes.