137 degrees almond milk uses only the best quality whole almonds to yield the richest tasting milk, just like homemade. Naturally sweet and nutty with no sugar added so you can enjoy it guilt-free with absolutely no compromise on the taste! Enjoy this delicious almond milk pure by itself, with your cereal, smoothie, coffee, or your favourite baked goodies! Suitable for vegans and people who are lactose intolerant and contains good fat which helps to lower bad LDL cholesterol.
The brand's story started on a Sunday morning in the kitchen of house number 137. The brand's founder has always been lactose intolerant, so she was never able to enjoy the full, creamy and wholesome taste of real milk. She wished for a delicious alternative to dairy that was healthy and did not contain unnecessary additives. It was not until she saw the fresh almonds that her father brought home from a farm in the USA that she had a lightbulb moment that launched the 137 degrees brand.
It started as a small home operation but quickly grew due to the quality of its products. 137 degrees' popular almond milk is now exported to over 30 countries. It helped popularise almond milk in Thailand and Malaysia and the brand now offers a wide range of nut milk products that include cashew, pistachio and walnut milk.
Health Benefits of Almond Milk
Almond milk is a healthy milk alternative for vegans and people who are lactose intolerant. It contains good fat that helps lower bad LDL cholesterol, making it suitable for people with high cholesterol and heart diseases. It has also shown to aid with weight loss. Almonds boast a massive amount of nutrients, and are the most nutritious of all the nutes. In one box of 137 degrees almond milk, you get a dose of folic acid that is up to 70% of your daily nutritional needs. Folic acid is important for all sorts of healthy cell production, and is one of the most crucial vitamins during pregnancy. 137 degrees almond milk also has just as much calcium as cow's milk.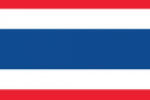 Almond Milk
Walnut Milk
Pistacchio Milk
Almond Milk
Walnut Milk
Pistacchio Milk
Most Popular 137 Degrees Products in Malaysia