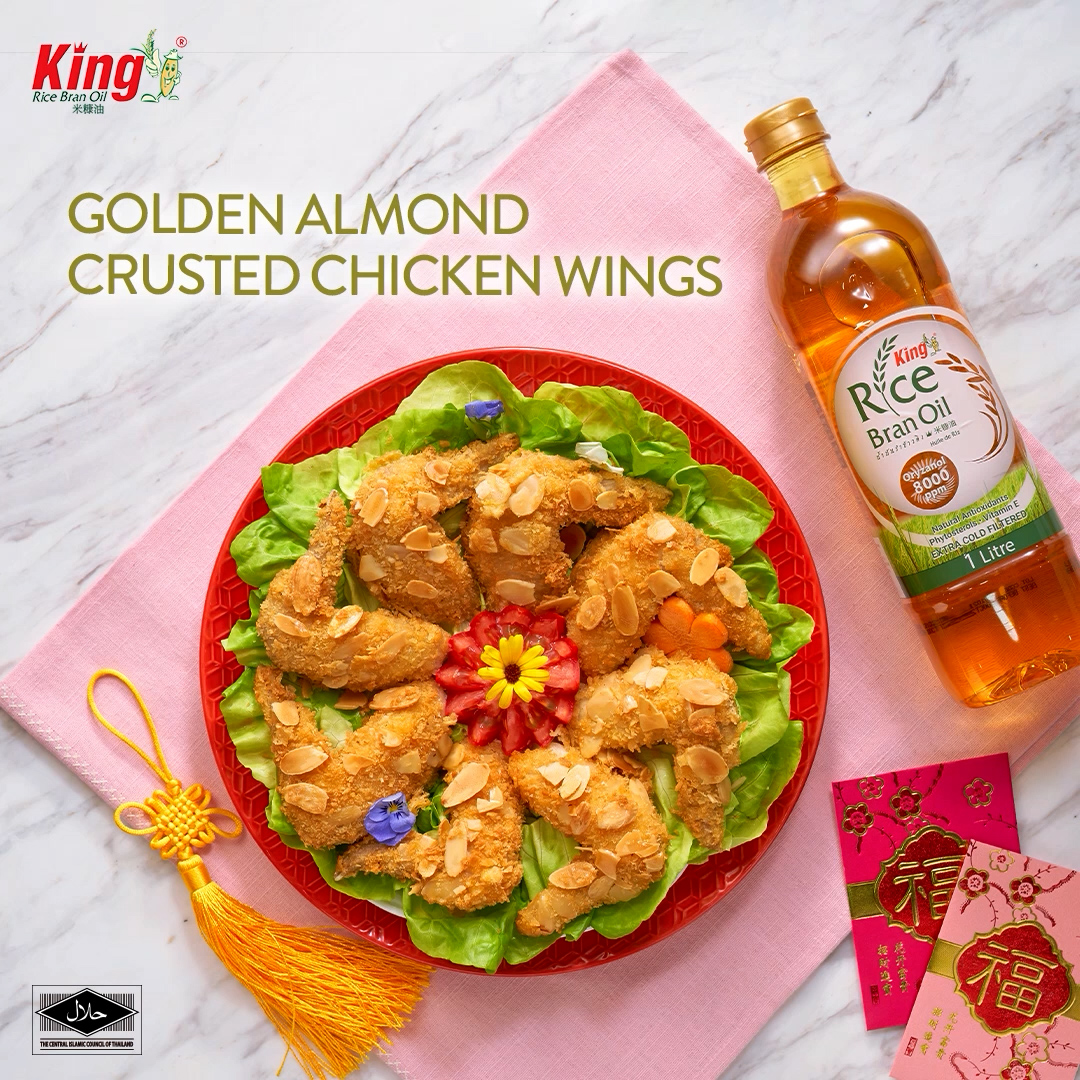 Golden Almond Crusted Chicken Wings
600ml King Rice Bran Oil for frying
8 pcs Large chicken winglets
2 tbsp Oyster sauce
¼ tsp White pepper
1 tsp Soy sauce
1 tsp Sesame oil
For coating:
40g Corn flour
2 nos Egg, beaten
60g Bread crumb
100g Sliced almond
For garnishing:
Romaine lettuce leaves, carrot and cucumber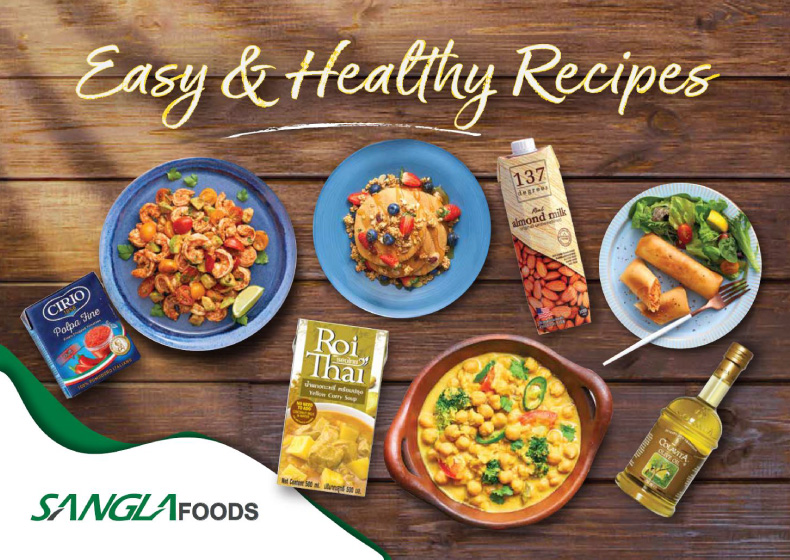 Method
Marinate chicken wings with oyster sauce, pepper, soy sauce and sesame oil for 30 minutes.
Coat chicken wings with corn flour, followed by dip into the egg mixture and coat with almond slices and breadcrumbs. Set aside.
Heat up oil in a frying pan and deep fry chicken wings until golden browned. Dish up and serve immediately.